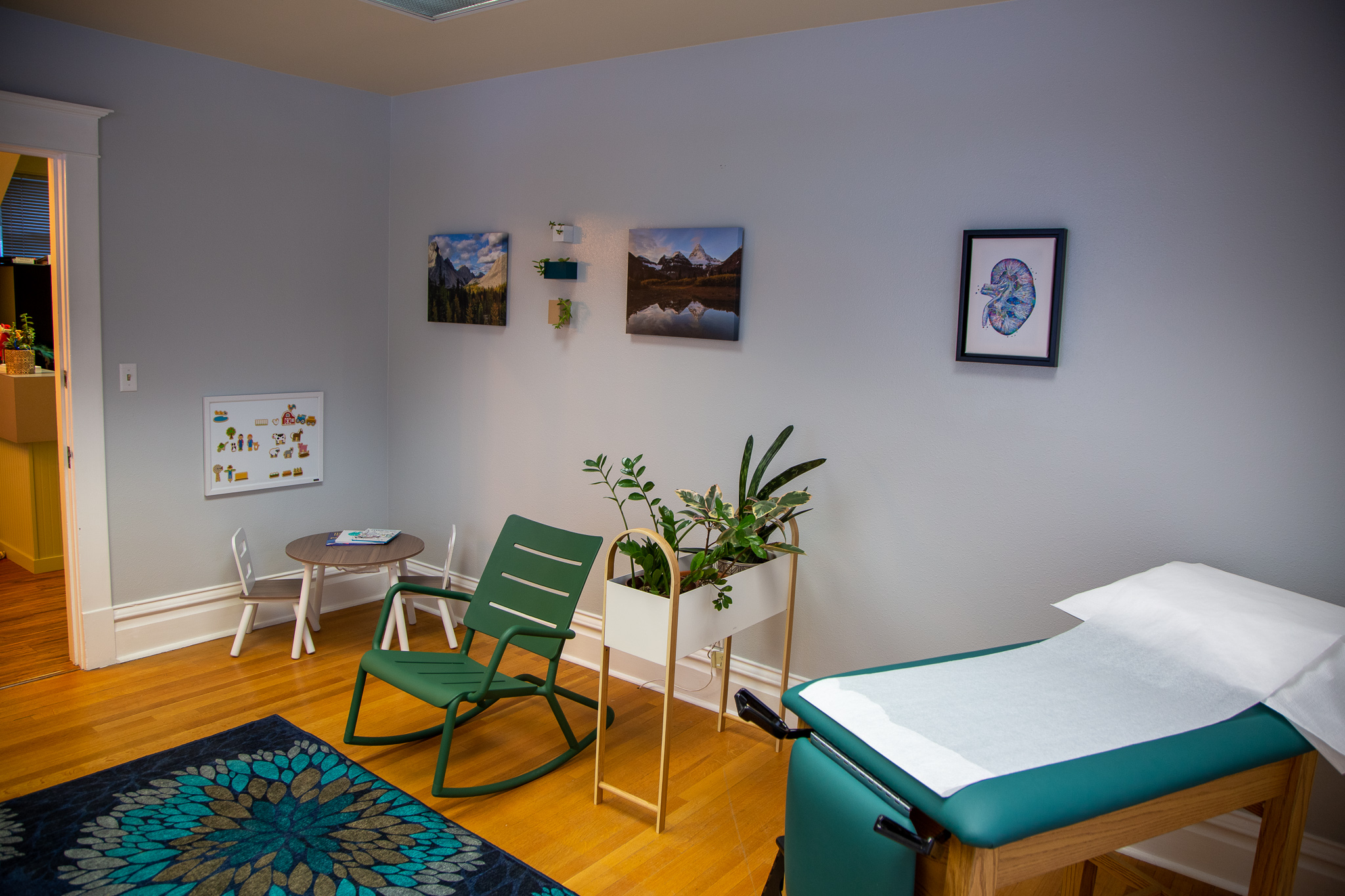 Pediatric care
Adult primary care
Geriatric care
Care for athletes and fans of athletes
As of November 2023, we are closed to new patients.
We offer same day appointments for urgent care needs for our established patients. Please give us a call, we can save you a trip to urgent care.
We're looking to add a third physician partner to our clinic. If you're looking for a place to practice slower paced, patient centered care, please send a note to partner@beargrassfamilymedicine.com
Get in Touch
445 W Alder St
Missoula, MT 59802
406-510-1800
Fax: 406-926-1114
Hours
Monday:  8 – 4
Tuesday: 8:30 – 5
Wednesday: 8 – 5
Thursday: 8 – 5
Friday:     8 – 2
Our Promise to You
So many people in America are fed up with the corporate, impersonal and broken healthcare system. At Beargrass, we hope to give people what is too often missing in primary care:
The time you need to share your concerns and get your questions answered

A space designed to feel comfortable

A healthcare experience that is easy, kind and joyful, delivered by people you know and trust

Family doctors who are here for you, to help you navigate a complicated, frustrating, expensive system

A commitment to giving you and your family the most up-to-date, 21st century primary care available
Meet Dr. Tim Caramore, MD, MS
Board-certified Family Medicine Physician
Tim is a proud family doctor who loves serving as a primary care doctor to people of all ages. His work at Beargrass is driven by a vision of what family medicine can become in the third decade of the 21st century: more dependable, more intentional, focused broadly on health and resilience rather than narrowly on a list of diseases, delivered by people our patients know and trust in a setting that combines joy, whimsy, comfort and style.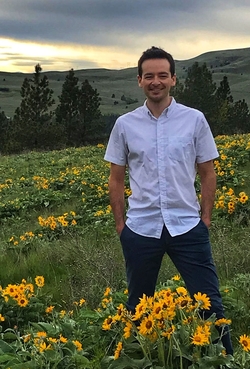 Meet Dr. Chris Hallberg, MD
Board-certified Family Medicine Physician
Chris enjoys getting to know his patients well so that he can build treatment programs that work for them as individuals. He likes taking care of people of all ages and is excited about providing highly personalized care in a small, home-like setting. He emphasizes the role of behavior change in maintaining wellness and favors behavioral modification over medication whenever possible.
Meet Karen Olivarez, RMA
Medical Assistant
Karen has been a Medical Assistant since 2013 and has enjoyed every minute. Her favorite part of being an MA is being the link between the patient and provider to help provide top quality care. She has called Missoula home for the past 5 and a half years, enjoying all of the outdoors activities Montana has to offer. She loves spending time with her husband and is a mom of 2 Pembroke Welsh Corgis and 1 tortie cat.
At Beargrass, we want you to thrive, and we want to thrive with you.
"Dr. Caramore and Beargrass Family Medicine are where you get small town atmosphere with world class medical care."
"They went above and beyond by submitting an application for cost assistance on one of my meds that would have cost me over $400 a month. I now get it at no charge."
"The level of personal and professional care of Dr. Caramore is awesome"
"From the first time I met with Dr. Caramore, I felt at ease. He and his Assistant Karen are the most caring people. Your health truly matters to them. "
What we offer:
Routine wellness visits, including Medicare wellness visits
Newborn and well child care
Immunizations
Sports physicals
Routine gynecologic care including birth control, IUDs, Nexplanon, and Pap smears
Sick visits
Care for longer-term health challenges
Preventive care like mammograms and colon cancer screening
Coaching and goal-setting to help you make lifestyle changes
Advance care planning
Specific conditions and procedures:
Childhood conditions like asthma, eczema, ear infections, gastroenteritis, and Strep throat
Behavioral and mental health struggles like ADHD, depression, anxiety, bipolar disorder, quitting, opioid use disorders, and coping with chronic diseases
Acne, cysts, lipomas, warts, moles, rashes and other skin concerns
Common infections like colds, the flu, UTIs (bladder infections), cellulitis (skin infections), and pneumonia
Muscle and joint injuries
Longer-term conditions like heart disease, heart failure, COPD (emphysema), arthritis, thyroid disease, gout, high blood pressure, and diabetes
Coordinating your care with multiple specialists
Keeping track of your medicines and looking for ways to help you take fewer pills
Creating a plan for screening, testing, and prevention services that suits your values
Understanding symptoms and health conditions
Get in Touch
445 W Alder St
Missoula, MT 59802
406-510-1800
Fax: 406-926-1114
Hours
Monday:  8 - 4
Tuesday: 8:30 - 5
Wednesday: 8 - 5
Thursday: 8 - 5
Friday:     8 - 2
Beargrass Family Medicine
445 W Alder St
Missoula, MT 59801